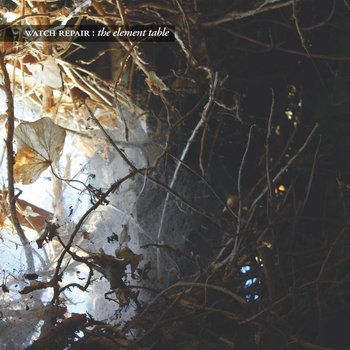 the element table
the echo stone
the orphic door
t.rex puns
aside, the beautiful art work by
deborah judd
and .
john coulthart
speaks for itself.
as to the music... it may be starker than some of the other
watch repair albums
but i hope patient listeners will find themselves rewarded.
i'm very pleased to see this archival set being granted a release.
studio to studio, tiny-wytch would like to thank aphasic ear and polishing the sun.
i think the mixing, sound design, treatment and production are some of their best work.
and of course for the ongoing support from friends, confidantes and muses,
ta muchly and the big CHEERS!
love on.